We are CrossFit Qualicum Beach
Then…
Back in June 2020 on our blog, we made a stand against racism, sexism, and the actions of Greg Glassman (then, Owner and CEO of CrossFit HQ). We changed our social media handles to "Community Fitness Qualicum Beach". This was done alongside many other global affiliates in a peaceful protest against unacceptable behaviour and leadership. We wanted to see change, to see our beliefs and values as a CrossFit Affiliate represented by CrossFit HQ to whom we invest in and have always proudly supported.
Now…
In the months that have passed since the inflammatory comments were made, there have been big things changing at CFHQ. Eric Roza has stepped into the role of CEO and purchased CFHQ from Greg Glassman. With this change in leadership, many key HQ staff members returned to the jobs they loved. The process of rebuilding the CrossFit brand has begun.
Almost immediately upon news of Eric's pending purchase, changes started to trickle down to us as Affiliate owners. From initiatives around diversity, equity, and inclusion to scholarship programs providing access to the CF Training courses in underserved communities, as well as regular communication between HQ and Affiliates – something that has never happened before.
These are just a few examples of how CFHQ is beginning to move forward to rebuild the brand of CrossFit and focus in on their true mission. If you want to learn more, check out the recording of their first Community Town Hall.
Their self-proclaimed mission statement is to be the world's leading platform for health, happiness, and performance.
CrossFit is a global fitness and health movement. CFHQ is the foundation upon which a diverse array of businesses have been built, from equipment manufacturing to tech companies to Affiliates like ours. I would bet each of these businesses has similarities in their mission statements, namely to improving the lives of others through access to health and fitness.
The Future…
We are so grateful for the changes being made at CFHQ. We have always been proud to be a CrossFit Affiliate, and I anticipate that feeling only growing from here, on.
At CrossFit Qualicum Beach, it is our mission to improve the health and fitness of our members in the Oceanside Area through high quality programs, services, and coaching.
No matter what name is on the door, that will always be our mission.
And so today, we would like to proudly re-introduce ourselves as CrossFit Qualicum Beach.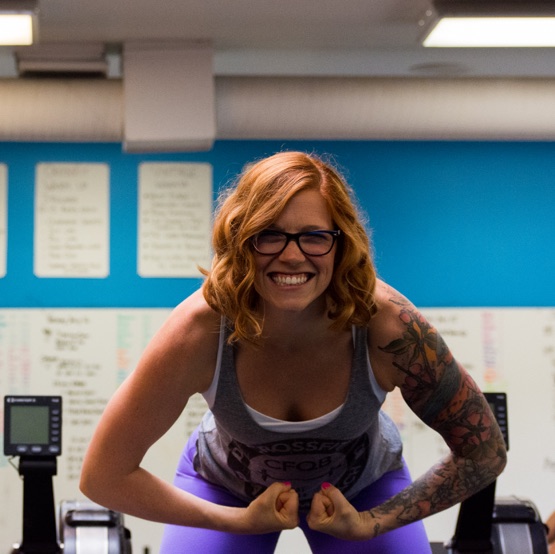 Maggie Bugg is Co-owner of CrossFit Qualicum Beach on Canada's rugged and beautiful West Coast and is a massive Star Wars fan. With her Undergraduate Degree in Education, Maggie oversees the Kindergarten to Grade 12 programs at her affiliate and is the Head Trainer for the Teens Program. She is also the General Manager of the gym, focusing on cultivating a welcoming, safe, and results-driven environment for both Staff and Members. When not at the gym, you can find her nose in a book or her toes in ballet slippers.