Testing Our Fitness: The 2019 CrossFit Open
Gearing up for CFQB's 5th CrossFit Open Season, we take a look at what this competition is, and how we attack it here in our little corner of the world.
What is the 2019 CrossFit Open?
One of the largest fitness competitions on Earth, the CrossFit Open is just that – open to anyone at any ability level. CrossFit legends start their journey towards being crowned the Fittest Man or Woman on Earth, and the everyday person tests their fitness, assesses their strengths and weaknesses, and inspires goals for their future training.
Taking place over 5 consecutive weekends and beginning February 21st, 2019, there will be one workout programmed and released each week that ALL Open participants will complete. In 2018, the number of registrants for this online competition reached 429,157 worldwide!
The CrossFit Open brings people together. It connects athletes in the CF community on a worldwide scale and allows them to see where they rank in their level of fitness. In each CF Affiliate, this event rallies the members together to support each other and push themselves to do things they never thought possible.

To say these 5-weeks are inspiring is an understatement.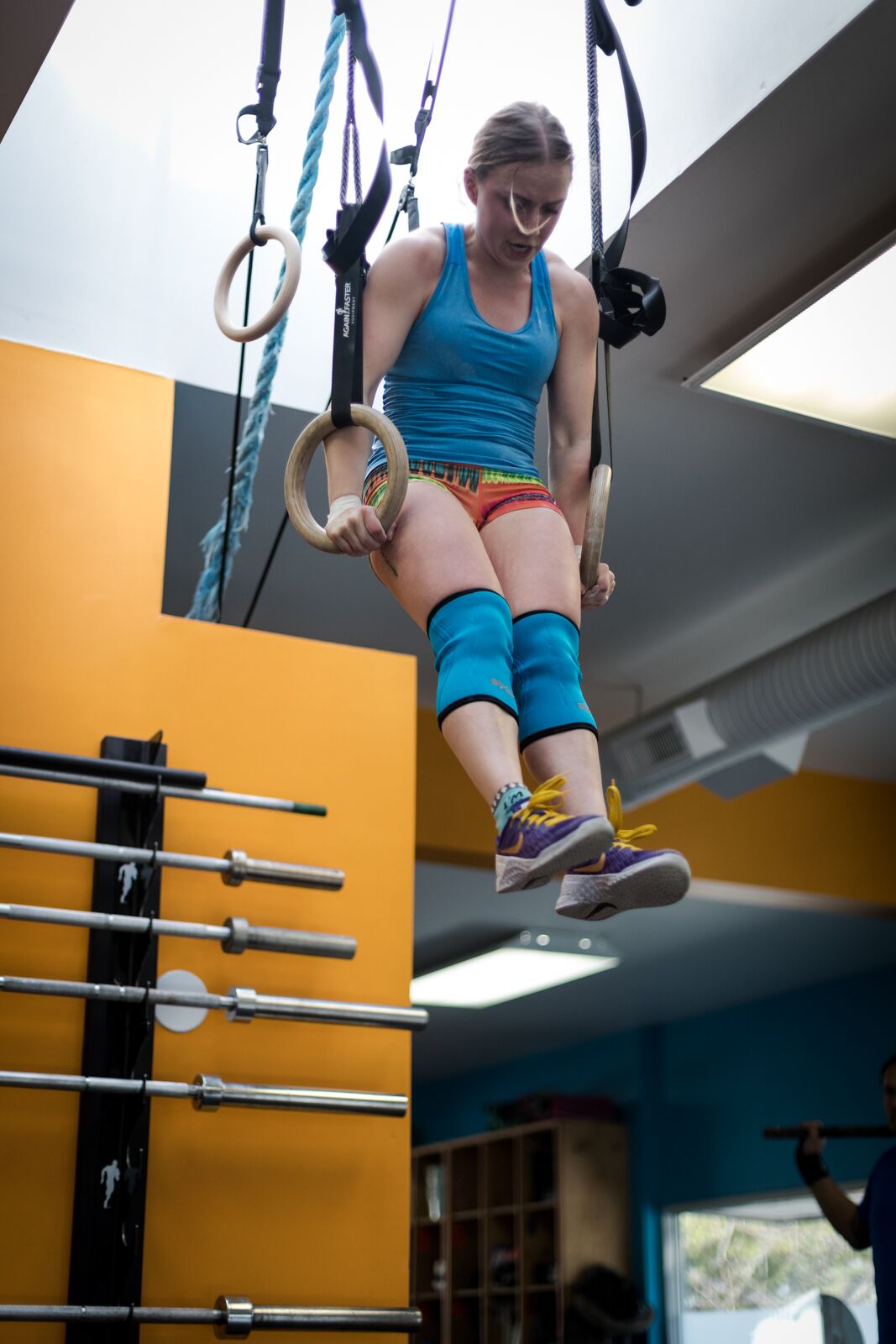 Training vs. Testing
For many of our members, CrossFit is training for everyday life. We increase their general physical fitness so they can tackle any physical challenge life throws at them. Whether it's walking their groceries up 3 flights of stairs to their apartment, spending the afternoon gardening with their spouse, chasing after their children or grandchildren at the beach, or simply getting up off the floor, our members are seeking a better quality of life outside the gym through the hard work and training done inside. Some of our members have professions or sports where they get the chance to regularly test their fitness, the fruits of their labour. But for most of us, the annual opportunity to see how our fitness is improving in all domains is the CrossFit Open.
Most days spent in the gym are training days. We work on our technique, developing speed and coordination. We build our strength and stamina through repetition and intensity.
Some days, we test our fitness. We push to the edge, and leave nothing behind. We carefully notate our scores, loads, distances, and reps, so we can compare these results to our future efforts. The proof of our effectiveness lies in those test days.
Am I getting more fit – yes or no? This is, in fact, quantifiable.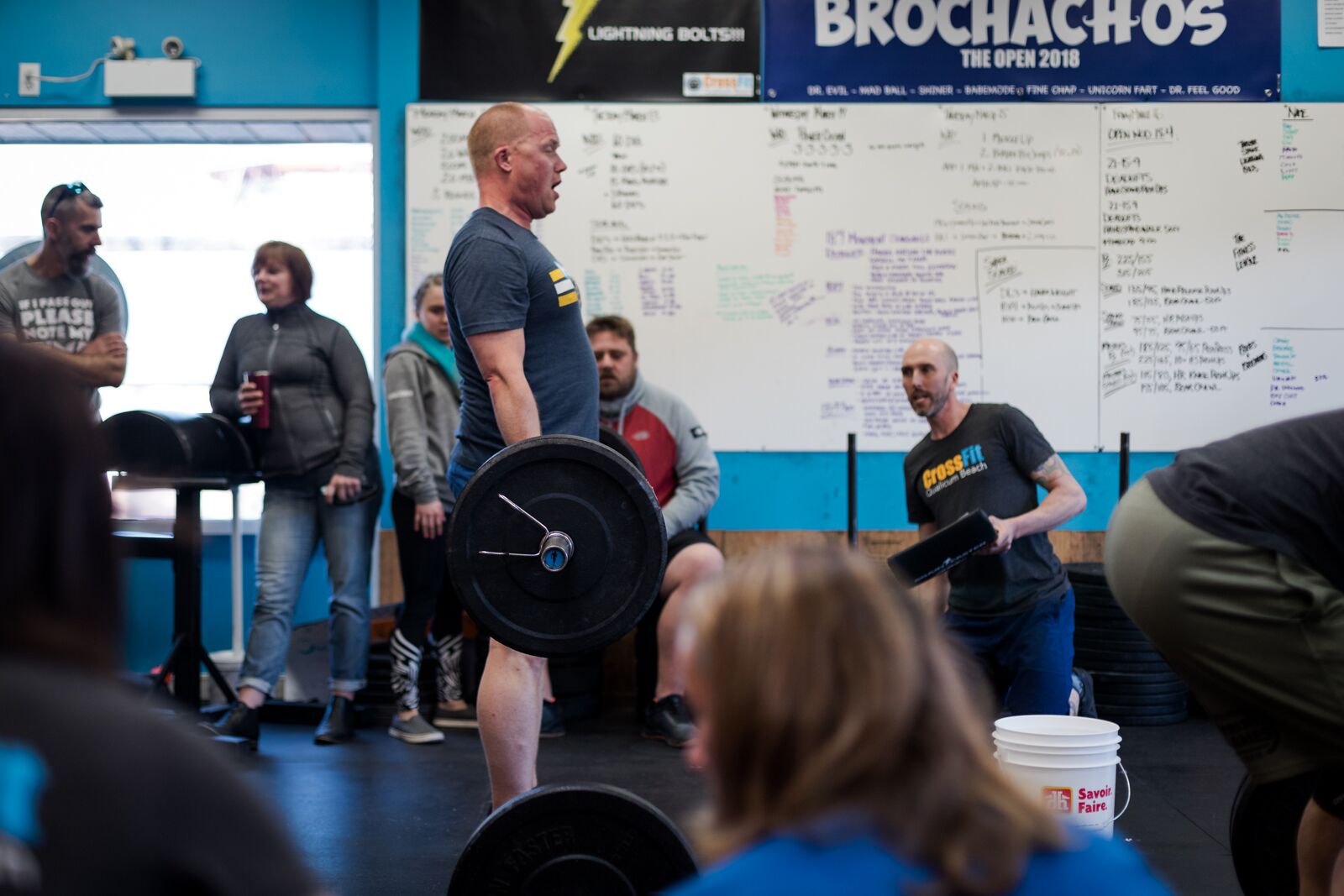 The 2019 CrossFit Open at CFQB
Although this is our fifth year testing our fitness through this online competition, it is our third year doing so in Intramural Teams.
This year, we have 6 Teams; Four teams are comprised of members from our regular adult classes, one team is made up of our Vintage members (55-85 years old), and one team is all teens (ages 13-17).
There is no cost to be on a team, and it's completely optional, but if you enjoy having fun and feeling incredibly supported by others, it's a no-brainer.
Members of each team will earn points simply by coming in each Friday to any class and performing the Open workout. We will award the top Male and Female scores each week from each division (Rx, Scaled, Masters, Teens, and our own division we call "Super Scaled" where you're welcome to scale as much as you wish) with additional points. We also choose one athlete each week to earn extra points for the Spirit of the Open Award. This goes to someone who worked hard, inspired and supported others, and truly embraced what it means to be a part of our fitness community.
And if all that wasn't fun enough, each athlete is given a BINGO Card to complete over the 5-weeks of the CrossFit Open. Squares include tasks such as, "Post a picture to your team's FB Page of you doing a handstand in nature", or "Get 10 hours of sleep". As lines of the sheet are completed, points are earned for their team.
CFQB's 19.6 – The Final Open Event
We finish this epic competition with a final, sixth event. This event brings all teams together at the same time and is not your typical workout! We explore our fitness through more playful means – team sports, relays, foot rallies. At this final event, points are tallied and the winning team is announced. Winning the Golden Pig Award, a beautiful trophy adorned with its namesake,  is a high honour at CFQB. Your team name gets engraved on the trophy and the bragging rights are monumental.
Not only do you get to keep the t-shirt, but you are left with the memories of your sweat, tears, hugs, high-fives, and personal records for years to come.
At CFQB, we are #InTheOpen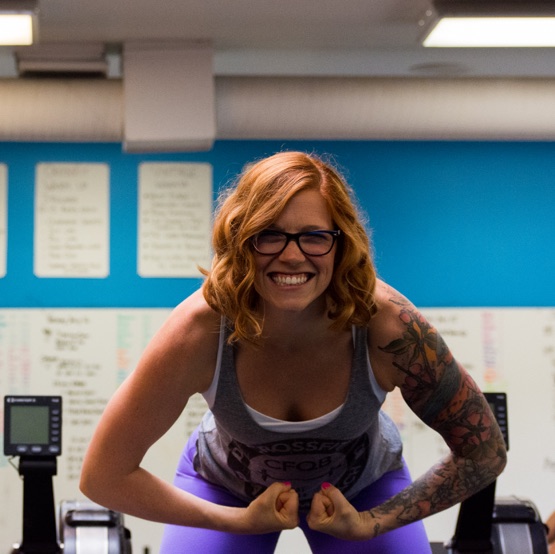 Maggie Bugg is Co-owner of CrossFit Qualicum Beach on Canada's rugged and beautiful West Coast and is a massive Star Wars fan. With her Undergraduate Degree in Education, Maggie oversees the Kindergarten to Grade 12 programs at her affiliate and is the Head Trainer for the Teens Program. She is also the General Manager of the gym, focusing on cultivating a welcoming, safe, and results-driven environment for both Staff and Members. When not at the gym, you can find her nose in a book or her toes in ballet slippers.