3 TIPS FOR STARTING YOUR FIRST KIDS PROGRAM (WHEN YOU DON'T KNOW WHERE TO START!)
Sharing fitness with the younger members of our communities can be fun, rewarding and profitable. So, what are you waiting for?!
Here are three tips to get you started on the right foot:
1. Gauge interest within your membership
It's a common concern that if you start a kids program, you won't have enough kids to fill the class. Not only is a 3-kid class a little boring for the athletes, it likely won't generate enough income to pay for the trainer! So the first step would be to connect with your members. Whether it's through a survey (try a service like Survey Monkey), a post to your Facebook page, a tally on the whiteboard or a question on the bathroom wall, starting with the folks who already believe in what you're doing and support your business is a smart first step. Ask them the following:
Are you interested in a kids/youth program?
How old are your children?
What other after-school activities are your children regularly involved in, and when?
The results of this Q&A should give you a solid indication as to the level of interest within your box, what age group would be ideal to start with, and, potentially, what schedule (days/frequency) would be ideal.
2. Start small, keep it simple
Good science means controlling the variables. To know whether or not your program is improving the fitness of the children, bringing financial prosperity to your box and creating a positive experience for staff, members and participants, you might want to start with just one age group and observe the results.
→ Choose the age group where you'll be able to offer a class to MOST of your interested members' kids. How to best arrange age groups is an important topic, but one for another post.
→ Choose a day of the week, maybe 2, a time, and a price.
→ Roll up your sleeves (or encourage a Trainer on your team to do so) and get ready to have some fun! Don't worry — most kids won't bite.
3. Seek inspiration and support
You don't need to reinvent the wheel with your program; there are a wealth of resources out there to ensure your success. As a start, WUWO offers programming for kids and teens and the CrossFit Journal has great ideas for games and coaching cues. If you're struggling with details specific to your affiliate or would like further support implementing or expanding your kids/youth programs, please don't hesitate to reach out! We would love to see you succeed in sharing your passion for fitness with our younger generations.[/vc_column_text][/vc_column][/vc_row]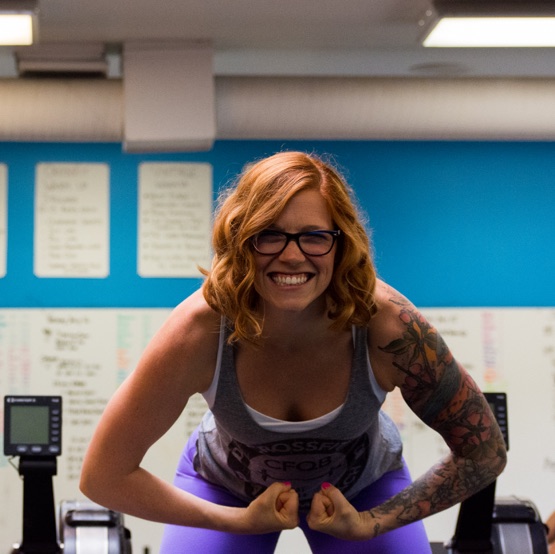 Maggie Bugg is Co-owner of CrossFit Qualicum Beach on Canada's rugged and beautiful West Coast and is a massive Star Wars fan. With her Undergraduate Degree in Education, Maggie oversees the Kindergarten to Grade 12 programs at her affiliate and is the Head Trainer for the Teens Program. She is also the General Manager of the gym, focusing on cultivating a welcoming, safe, and results-driven environment for both Staff and Members. When not at the gym, you can find her nose in a book or her toes in ballet slippers.